Shining a Light on Nature
Nature is the driving force behind my artwork, and I am constantly exploring the relationship between nature and change through my art. Using the cyanotype process, a photographic method that creates cyan-blue prints when exposed to sunlight, and my collection of natural leaves, I capture the constant evolution of plants in my work. I collect leaves from all over the world; my artwork is a journal of my travels through leaves. Born in Venezuela, I have seen so many changes in my lifetime, but my connection to nature has always been a constant source of inspiration and grounding. Follow my journey as I shine a light on the beauty and ever-changing nature of the world around us.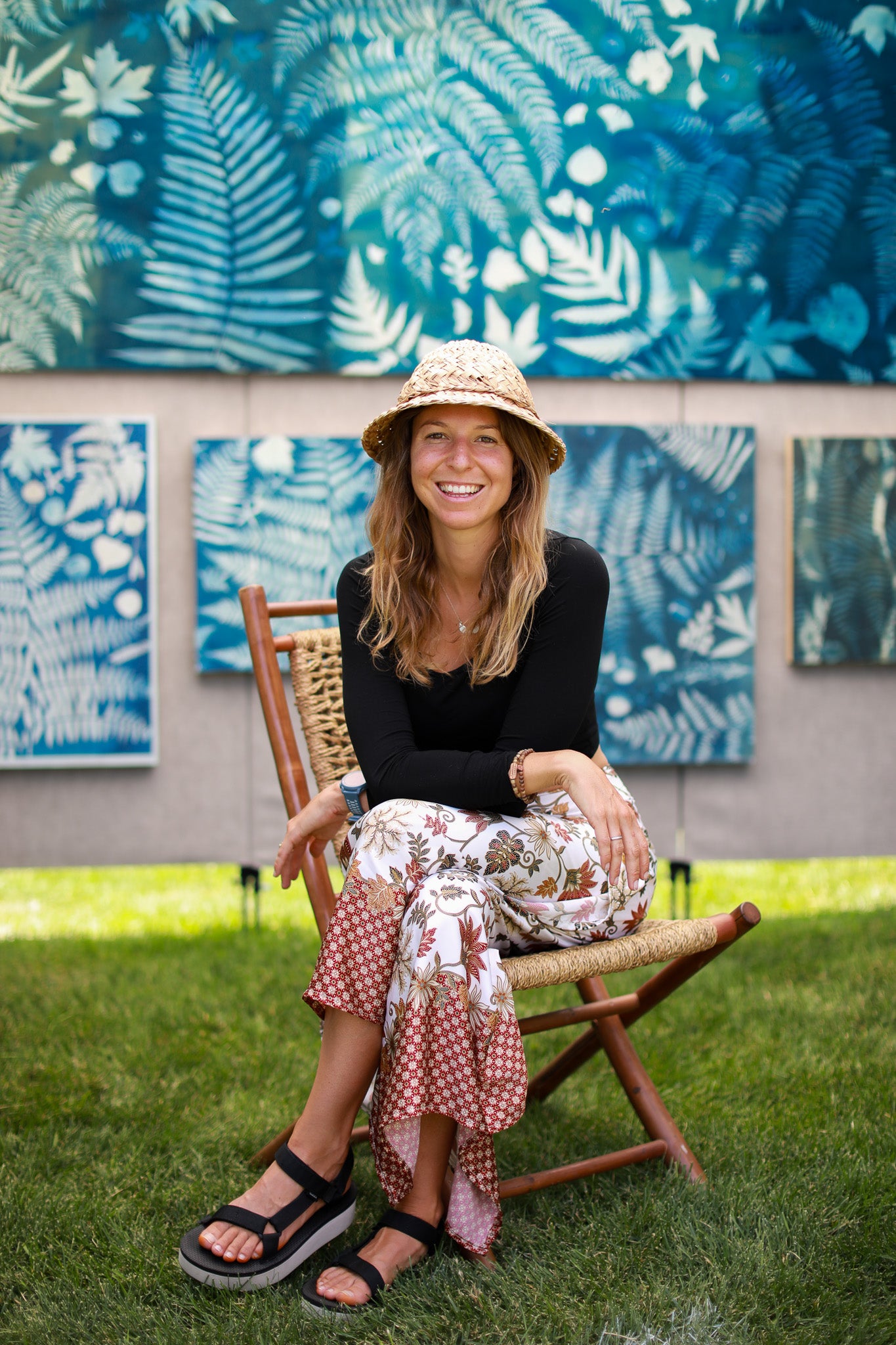 Meet Candiché
Raised on the island of Margarita off the coast of Venezuela, I've always had a deep connection to nature. Each cyanotype I create is an original, one-of-a-kind work created using real leaves and sunshine.
Read More
"It was a true delight to meet the adorable Candice at the art show. Her vibrant personality, extraordinary attention to detail, and sincere willingness to assist left a lasting impression. She even graciously visited our home to help us select the perfect triptych for our living room, a selection that harmonized wonderfully with our existing blue decor.
Candice's meticulousness extended beyond her art, as she provided comprehensive guidance for our local frame shop to achieve the perfect framing for our pieces.
We are immensely grateful for our Candiche Art piece. It not only elevates our living space but also fosters a deeper appreciation for the intricate details in nature."
-Cindy R.
Winter Park, FL